UK
Orphaned koala with missing foot gets bionic limb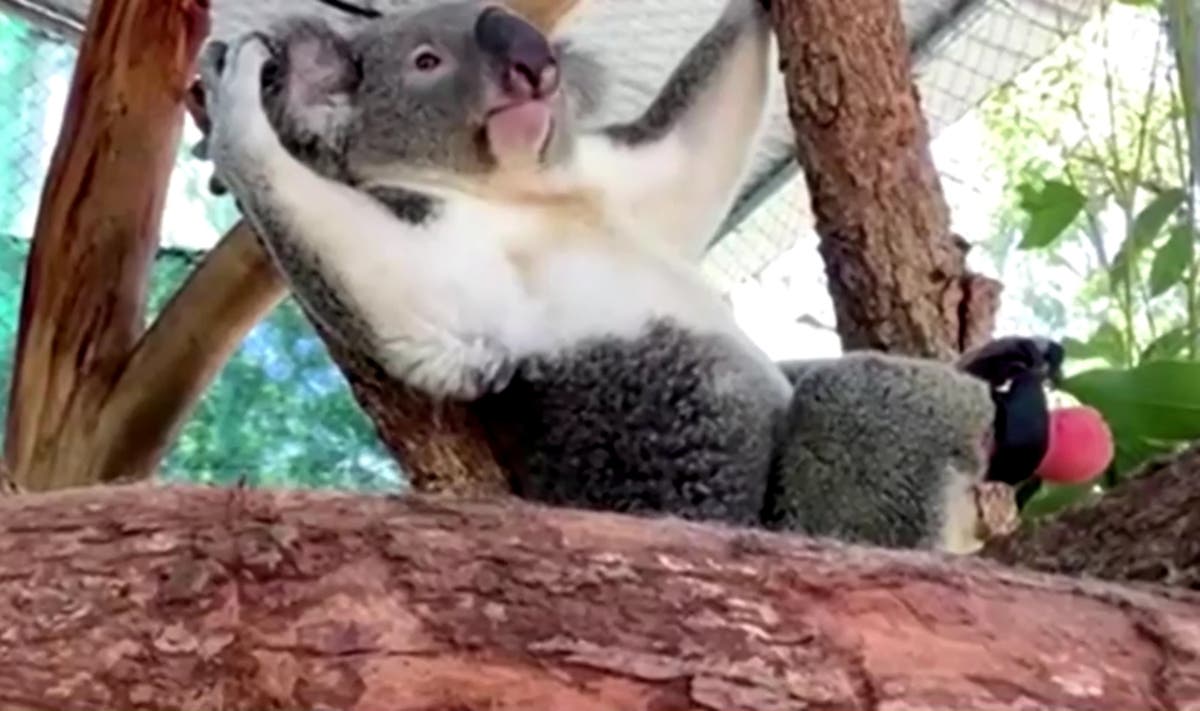 An orphaned koala found with only three feet has been fitted with a prosthetic limb by an animal rescue centre in Australia.
Triumph, a four-year-old male koala, was discovered next to his dying mother by a veterinary nurse, Marley Christian, in New South Wales in 2017.
He had only three feet and a bone sticking out where the fourth should have been.
Ms Christian is now Triumph's primary carer at the Friends of the Koala centre, located in Lismore, just over 84 miles south of Brisbane.
She told Reuters the bionic foot, designed by a local dentist, had given Triumph a new lease of life.
"Once I put the little boot on him and he did this little jump, then he was running around and climbing, I actually cried," Ms Christian said.
The nurse added: "It's the best thing that ever happened. I would do absolutely anything for this boy."
Dentist Jon Doulman took it upon himself to help Triumph by designing a prosthetic foot.
He told ABC: "It just dawned on me that I should have a go and see if I can manufacture something for him."
The foot is pink and has a velcro strap to keep it in place on Triumph's leg. It also has tread on the bottom to help give the koala a better grip when he climbs.
Mr Doulman told Reuters: "It required a bit of lateral thinking in so far as coming up with the design … but it was a great feeling to be able to help him."
It is not the first time someone has tried to design a fourth foot for Triumph. In 2020, an American company attempted to make one without success, ABC reported.
Friends of the Koala center said on Facebook on Saturday that Triumph "is exhausted after all the attention he's been getting lately."
They added: "He said he'll get back to you about that autographed photo."
Source link