UK
Foreign holidays at risk after arrival of Brazilian variant sparks criticism of government plans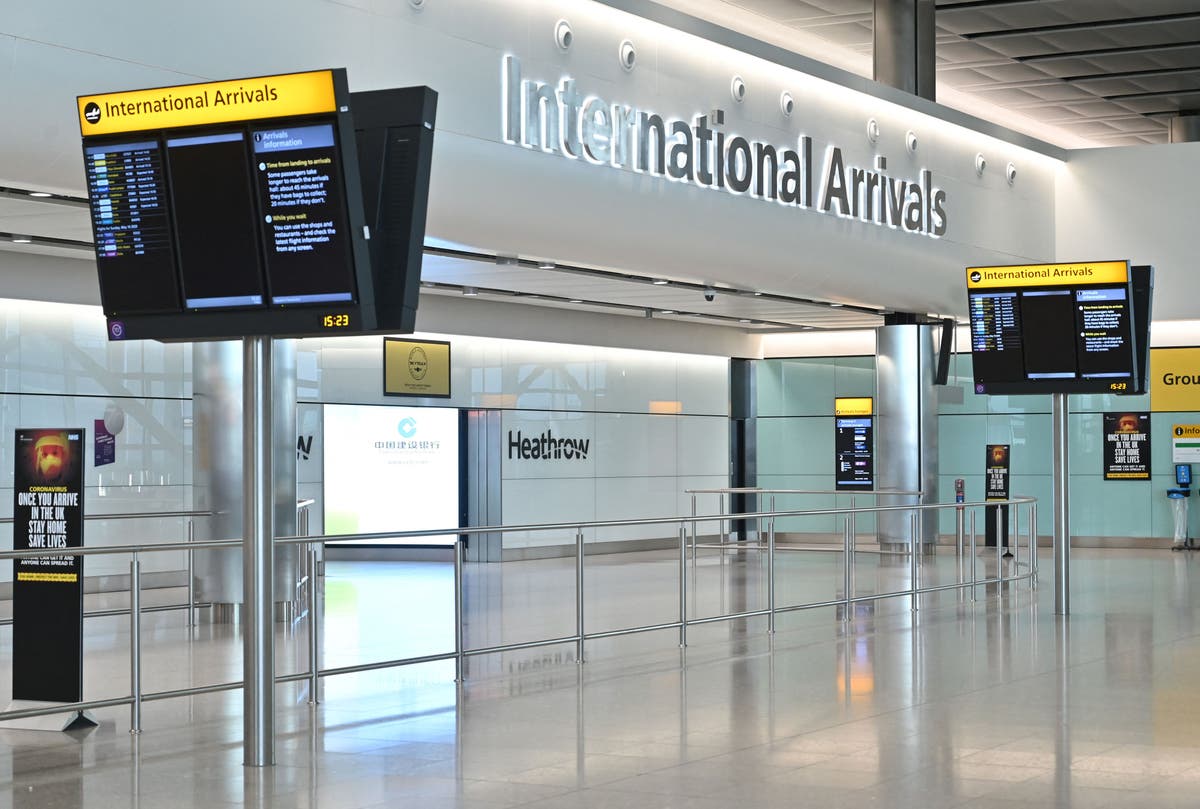 [ad_1]
Boris Johnson is battling to save his plans for Britons to enjoy foreign summer holidays, after the arrival of a Brazilian strain of Covid-19.
Labour politicians criticised reckless promises to tourists, as a leading scientist accused the prime minister of "complacency" and another said people should be "worried" about the new P1 variant.
At a Downing Street press conference, Jonathan Van-Tam, the deputy chief medical officer, said its discovery had created "a zone of great uncertainty about what the virus will do next".
"On top of that, many of the vaccination programmes in Europe, which is a place where we frequently go on holiday abroad are running behind ours," he pointed out.
But a bullish Mr Johnson brushed off fears of delay to his roadmap for easing the lockdown, which would see international travel allowed after mid-May – if key tests are met.
"Our whole strategy is to go forward in a way that is cautious but irreversible. And we don't think that there's any reason on this basis to change that now," he said.
Mr Johnson insisted there was "no reason" to think vaccines would not work against new "variants of concern" and that health officials did not believe there is "a threat to the wider public".
His spokesman declined to say that it is too early to book holidays, instead pointing to "what we said in the roadmap" – which envisages lifting the foreign travel ban after 17 May.
But Mark Drakeford, the Labour Wales First Minister in Wales, said: "It worries me hugely to hear the prime minister say that he intends to reopen international travel in May of this year."
Yvette Cooper, the chair of the Commons home affairs committee, said: "There is a concern about whether the government is raising expectations about summer holidays that they may not be able to meet."
And Jeremy Hunt, the former Tory health secretary, while not directly criticising the timetable for holidays, warned the Brazilian variant scare proved the need for tougher border restrictions.
"If we are going to protect the road map out of lockdown, then the name of the game is going to be stop new variants coming in, some of which may end up being immune to the new vaccines," he said.
The row came as No 10 said officials will discuss EU proposals for a 'vaccine passport' which Brussels hopes will rescue international travel ahead of the summer holidays.
The "digital green pass" would contain testing and vaccination data as well as information on recovering from Covid-19, said European Commission president Ursula von der Leyen.
But, in the UK, a scramble was underway to find the missing traveller – and to track down hundreds of passengers on a series of connecting flights into the UK from Brazil earlier this month.
The individual is the only one six people infected with the "variant of concern" who provided no information on a test card, prompting appeals for him or her to come forward.
Despite the hotel quarantine policy – for 33 'red list' countries only – UK nationals can still return to England, but not Scotland, from Brazil using indirect fights, without going into a hotel.
Mr Johnson rejected Labour charges that the policy was too little too late, claiming the government had "moved as fast as we could" to launch its hotel quarantine regime.
Downing Street also said schools will reopen from next Monday as planned – even in South Gloucestershire, where two cases of the Brazilian variant have been found.
"We have deployed the extra surge testing in Gloucestershire to ensure that if there are any other cases in that local area we can identify then and ensure those people are isolated," a spokesperson said.
But Dr Deepti Gurdasani, an epidemiologist at London's Queen Mary University, said the discovery highlighted "failures in quarantine policy", telling the BBC: "Unfortunately, it's something that we've been quite complacent about."
And Danny Altmann, a professor of immunology at Imperial College London, said people should be "somewhat worried" about the Brazilian variant, telling Times Radio: "It covers the double whammy, we think, of being more transmissible and somewhat better at evading neutralising antibodies."
[ad_2]
Source link