UK
FBI identifies suspect in death of Capitol police officer during Trump riot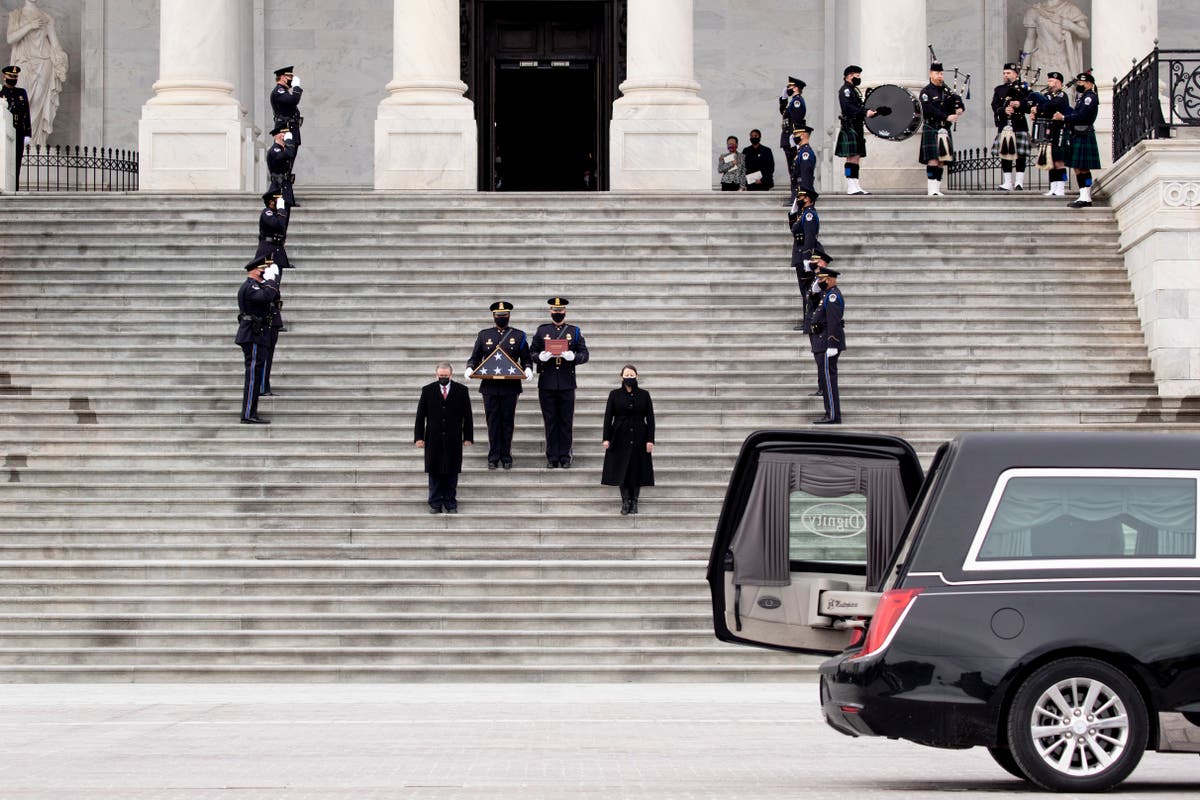 [ad_1]
FBI investigators have identified a single suspect in the death of a US Capitol police officer during the pro-Trump riot last month, reports say.
Officer Brian Sicknick collapsed and died after being sprayed in the face with a chemical substance, believed to be bear spray, while defending the Capitol Building on 6 January.
Investigators have now pinpointed a suspect in a video who attacked Mr Sicknick and other officers with bear spray, officials told the New York Times.
While authorities have narrowed down their search to one attacker, they reportedly do not yet have a name for the suspect.
Officer Sicknick was a 42-year-old Air National Guard veteran who served in Saudi Arabia and Kyrgyzstan before joining the US Capitol police.
He died on 7 January with the Capitol Police saying that he "was injured while physically engaging with protesters," and then "returned to his division office and collapsed."
Officials initially said that he was injured after being hit with a fire extinguisher, before they focussed on him being sprayed with a chemical irritant.
Two other police officers who were on duty and defended the Capitol later died from suicide, police say.
A total of 138 officer suffered injuries during the violent incident in which supporters of Donald Trump attacked the Capitol to prevent certification of Joe Biden's election win.
The violence led to the ex-president being impeached for a historic second time by the House before being acquitted at his trial in the US Senate.
Officer Sicknick was given the rare distinction of laying in honour in the Capitol Rotunda as a tribute from lawmakers.
Following the tribute, Officer Sicknick's cremated remains were escorted down the Capitol steps before being taken to Arlington National Cemetery for burial.
[ad_2]
Source link