UK
Expect a June summer holiday, says Ryanair boss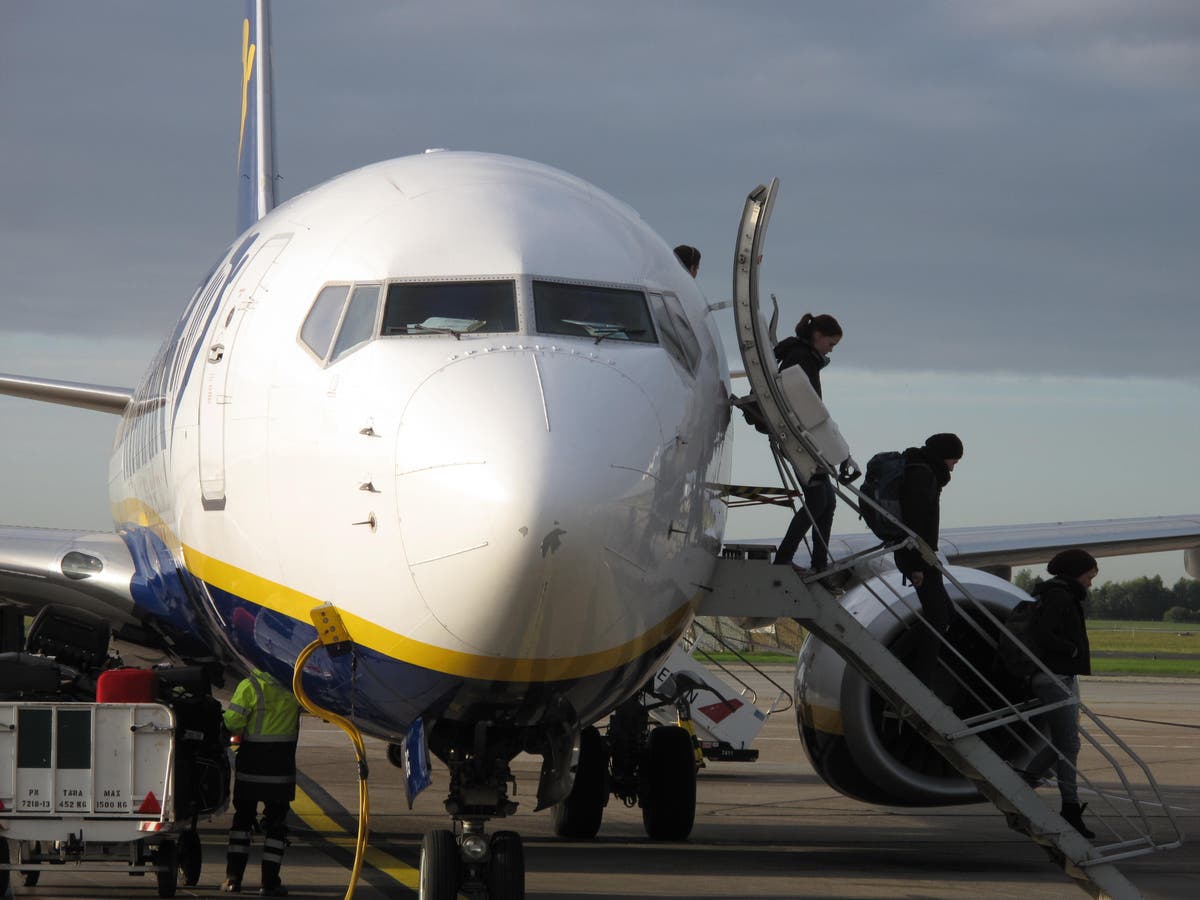 [ad_1]
Prepare for holidays from mid-June onwards, the boss of Ryanair has said.
At present it is illegal for anyone from the UK to go abroad, except for one of a limited number of reasons – which do not include going on holiday or visiting family or friends.
On Easter Monday, 5 April, the government will spell out the conditions by which international travel may be permitted – but the indications are that ministers will be cautious.
Non-essential visits abroad will not be allowed until 17 May at the earliest. 
But Ryanair's chief executive, Michael O'Leary, said: " Now is the time for optimism. We are very confident that by mid-June, July, August. families will be travelling to and from the UK, to and from Europe."
He told The Independent : "We try to manage the business with the best information at the moment.
"By June 80 per cent of the UK population will be vaccinated. I think it is very difficult then to persuade the UK population to sit at home and holiday at home at that point. 
"The European Union will largely have caught up with the UK, with a huge increase in vaccinations and a huge decline in serious illness and hospitalisation across Europe.
"With Europe catching up with the UK I see very little risk that there won't be reasonable freedom of movement."
Mr O'Leary said seats would not be left empty on Ryanair aircraft: "Social distancing is impossible at an airport, or when boarding an aircraft.
"But nor do we believe social distancing will be necessary from mid-2021. We will still require mask wearing."
By mid-June, he hopes that Europe's biggest budget airline will be operating 2,300 flights each week.
The Ryanair CEO said the airline will be flying 80 per cent of its summer schedule from July. He said there is "huge pent-up demand for air travel", and that anyone who has been vaccinated should not be subject to travel restrictions.
Yet one disappointed passenger, Jim Roache, tweeted: "Strange to read Ryanair expecting summer holidays to resume mid-June when they cancelled our Cyprus flights at the beginning of February for 20 June. Their reasoning was 'last minute information from the government '."
Mr O'Leary said travel restrictions had devastated aviation. "Air travel has been one of the industries most devastated by Covid. We have seen 95 per cent of our business disappear," he said.
"Governments around Europe and the UK are borrowing extraordinary sums of money to keep people on employment life-support systems.
He accused the German national airline, Lufthansa, of "reeling around Europe like a drunken uncle at a German wedding Hoovering up state subsidies".
Earlier this month Carsten Spohr, CEO of Lufthansa, said: "The past year was the most challenging in the history of our company.
"With a smaller, more agile and more sustainable Lufthansa Group, we want to maintain our leading position worldwide ."
Mr O'Leary said the airline will be taking eight of the aircraft in April and a further eight in May.
"People are going to love these aircraft, and our accountants love them too – we can reduce our fuel burn by 16 per cent," he said.
"We don't see any concerns. But if there are one or two passengers who are hesitant, they can travel on the next available [non-Max] flight."
He also said that Brexit would have a severe impact on the UK economy, and claimed: "The Brexiteers are already rowing back on all of their statements, none of which were true."


[ad_2]
Source link