UK
150 ships queueing as Ever Given remains stuck in Suez Canal – follow live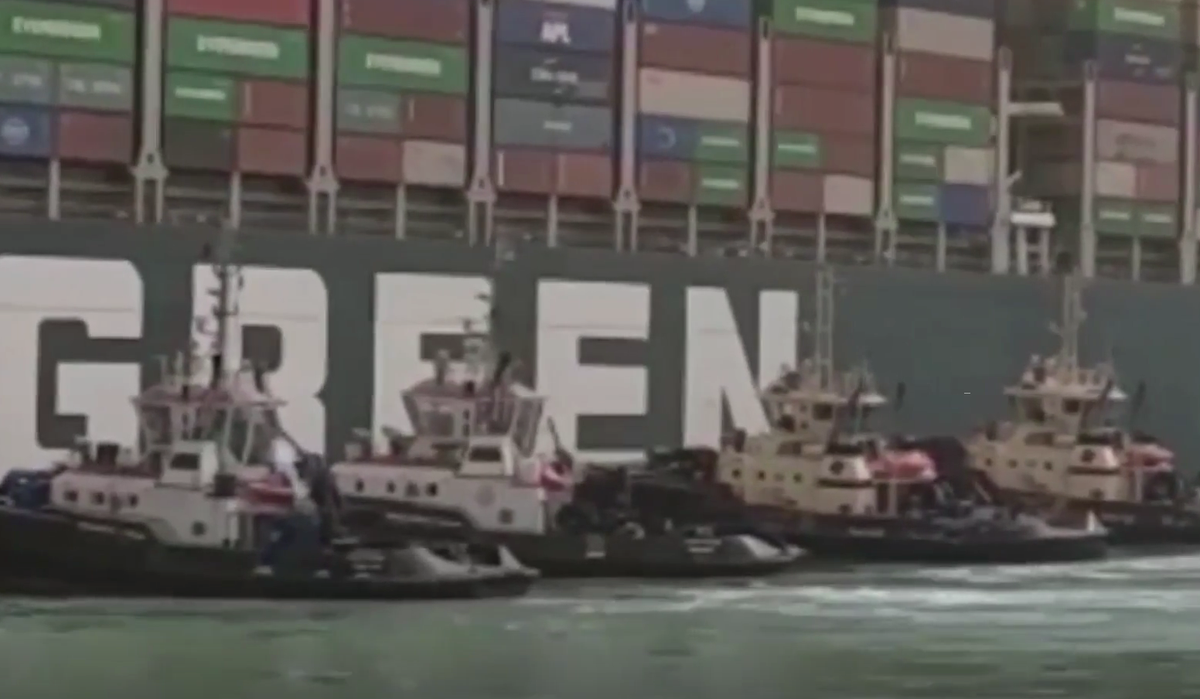 [ad_1]
Ever Given container ship aground in the Suez Canal
The attempt to re-float the massive container ship that is blocking the Suez Canal resumed on Thursday morning.
Some 150 ships are now queueing to pass through the vital waterway, which carries about one-tenth of the world's trade.
The MV Ever Given, a Panama-flagged vessel operated by the Taiwanese company Evergreen, became wedged sideways across the canal on Tuesday following strong winds.
Ever Given is a 200,000-tonne, 400m behemoth capable of carrying 20,000 containers.
Authorities have been using dredgers to remove material from around the giant ship and tugs to try to nudge it back to deeper water. Its bow appears to be stuck in the canal's eastern bank.
1616656619
150 ships queueing for Suez passage
Some 150 ships are now in the queue waiting to transit the Suez Canal.
The backlog follows the grounding of the MV Ever Given on Tuesday.
Attempts to refloat the giant container ship resumed on Thursday morning following an overnight break.
Jon Sharman25 March 2021 07:16
[ad_2]
Source link